---
.. Quick Links ..
Testimony
Editorials
Petitions
Sealaska Exposed
More Pictures
Maps

---
.. Our Towns ..
Edna Bay
Port Protection
Point Baker
Cape Pole
Naukati
Hollis
Kupreanof
Whale Pass
Thorne Bay

---
- FLASH -
[01/06/2016]
USFWS DECIDES THE WOLF ON PRINCE OF WALES ISLAND NOT ENDANGERED.
[09/14/2015]
GREENIES FILE EMERGENCY ENDANGERED WOLF CLAIM. AS ADFG BIOLOGISTS PREDICTED YEARS AGO, COULD SHUT DOWN ALL LOGGING ON PRINCE OF WALES ISLAND.
[06/17/2015]
180 MORE SQUARE MILES OF TONGASS FOREST LAND IS SOUGHT BY 5 TOWNS IN SOUTHEAST ALASKA.

BLM OPPOSSES.
[12/04/2014]
THE SEALASKA LANDS BILL AS PASSED IN THE NDAA FOR PUBLIC REVIEW.
[06/10/2014]
AS PREDICTED, A LAWSUIT WAS FILED REQUIRING THE DEPT. OF INTERIOR AND USFWS TO MAKE A DECISION ON WHETHER TO LIST THE ALEXANDER ARCHIPELAGO WOLF ON PRINCE OF WALES ISLAND AS AN ENDANGERED SPECIES.
[05/19/2014]
NO TAXES PAID BY SEALASKA ON ITS LOGGING.
AND NO FUTURE TAXES UNTIL 2033 ON FUTURE LOGGING.
SEALASKA 2013 ANNUAL REPORT PG. 60.
[06/18/2013]
SENATE PANEL ADVANCES SEALASKA LANDS BILL UNDER THE BANNER OF CORRUPTION.
[06/13/2013]
SINCE THE SENATE ENERGY COMMITTEE WILL VOTE ON JUNE 18TH ON S 340 AND S 14, IT'S IMPORTANT THAT YOU TAKE ACTION NOW!
[04/26/2013]
WE ARE THE ONLY SOURCE ON THE WEB SO FAR TO PUBLISH BLM'S WRITTEN TESTIMONY AT THE HEARING ON 4/25.
---
DIRECT QUOTE BLM TESTIMONY:
"We note that if S. 340 is enacted other corporations might seek similar legislation for the substitution of new lands. In addition, the U.S. Fish and Wildlife Service notes that if S. 340 is enacted as proposed and the Tongass Forest Management Plan is modified, the Service may have to review its findings not to list the southeast Alaska distinct population segment (DPS) of Queen Charlotte goshawk and the Alexander Archipelago wolf."
[04/25/2013]
Thank You Trout Unlimited for your letter in complete opposition to S. 340.
---
[04/22/2013]
Thank you hunting and wildlife groups around the nation for signing the letter of opposition to S 340 which is going to Senator Wyden.
Archery Trade Association
Bear Trust International
Bowhunting Preservation Alliance
Campfire Club
Conservation Force
Pope and Young Club
Safari Club International
Delta Waterfowl Foundation
National Trappers Association
Wildlife Forever
North American Bear Foundation
Wildlife Management Institute
North American Grouse Partnership
Orion, The Hunter's Institute
Theodore Roosevelt Conservation Partnership
The Wildlife Society
Texas Wildlife Association
Mule Deer Foundation
---
[04/12/2013]
THE HEARING IS APRIL 25TH, HERE'S WHAT YOU CAN DO.
---
[03/21/2013]
TERRITORIAL SPORTSMEN OPPOSE S. 340.
---
[03/11/2013]
WE STATE THE CASE AGAINST S. 14 AND S. 340 TO THE SENATE ENERGY COMMITTEE.
---
[03/03/2013]
THE TEXT OF S. 340 AND S. 14 ARE FINALLY AVAILABLE ON THE THOMAS.GOV WEBSITE TODAY, BUT THE MAPS ARE NOT ON THAT WEBSITE.

EXCLUSIVE: WE COMPARE THE 2011 MAPS TO THE 2013 MAPS.
---
NEW PICTURES: SEALASKA CUTTING BOTH SIDES OF ELECTION CREEK, ITS UNCUT HEAD WATERS ARE IN S. 14.
---
[02/14/2013]
EXCLUSIVE: TEXT OF SEALASKA BILL 2013: CLICK HERE.
---
[02/05/2013]
BREAKING: READ ALL ABOUT IT: SEALASKA'S NUMBERS DON'T ADD UP.

WHAT YOU NEED TO TELL CONGRESS NOW.
---
[01/12/2013]
THE SEALASKA BILLS HAVE DIED IN THE 112TH CONGRESS.

AS OF FEBRUARY 8TH, 2013 MURKOWSKI HAS NOT YET INTRODUCED A NEW BILL, WHICH WE EXPECT TO BE DONE VERY SOON.
---
[03/13/2012]
OUR VIEW: MURKOWSKI'S BLAME GAME
---
[02/29/2012]
OUR TOWNS ASK GOVERNOR TO OPPOSE SEALASKA LAND GRAB
AFTER HE NEVER REPLIES TO LAST JULY'S LETTER
---
---
[11/05/2011]
STATE OF ALASKA
CITIZENS' ADVISORY COMMISSION ON FEDERAL AREAS

SAYS NO TO LAND GRAB S 730 AND HR 1408
---
---
[09/26/2011]
Murkowski Cover Up
springs a leak
---
---
WHO WE ARE

We and our supporters are Alaskans and Americans sick about corruption.
We can be found on islands off the coast of Alaska called Prince of Wales, Kupreanof, Kosciusko and Baranof.
ARE ALASKAN POLITICIANS PICKING OUR POCKETS AND CONTRIBUTING TO THE NATIONAL DEBT?

Soapy Smith was a card shark during the Alaska Gold Rush who fleeced hard working panhandlers of their gold.

The Alaska Congressional Delegation -- Soapy Lisa Murkowski, Soapy Mark Begich, and Soapy Don Young -- are fleecing taxpayers of hundreds of miles of roads, bridges, and other public investments in the Tongass National Forest, because todays political card sharks sponsored Land Grab Bills--S 730 and HR 1408.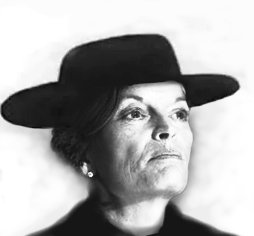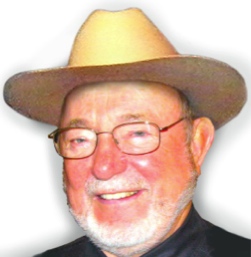 Soapy Lisa Soapy Don
---
ALASKA'S PERMANENT POLITICAL CLASS
CRONY CAPITALISM AT ITS WORST
---
S 730 and HR 1408 gives hundreds of millions of dollars of roads and bridges paid for by tax payers, to Sealaska.
S 730 and HR 1408 will create a boom and bust locally and then increase the national debt.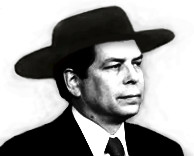 Soapy Mark
---
If Soapy Murkowski and Begich have their way, 132.8 square miles of the richest timber in Alaska will fall into the private hands of Sealaska Corporation who will then come back to taxpayers for subsidies of their otherwise unprofitable scheme. If Soapy Young has his way, even more will be lost to the public. Our jobs will be axed.

We are in the battle of our lives to kill the terrible bills S 730 and HR 1408 before Congress that would:
Block public access to public land here and inevitably around the country.
Cripple our jobs and ruin our businesses.
Create ghost towns.
Young, Begich, and Murkowski have an apparently go along to come along Governor Parnell for a side kick.
Governor Parnell has bought the arguments of this one corporation hook line and sinker without consideration for the best interest of all Alaskans. Governor this bill will kill our jobs.
Senator Murkowski got $1,730,000 toward her election bundled by Byron Mallot who we could hear snickering as he stuffed the campaign coffers. His is Sealaska Corporation.
Senator Begich needs their votes next time around.
Representative Young, under federal investigation for doing favors in the past, is falling right in line.
We ask you to help us, because our fight is good for jobs, public access, sustainable forestry, abundant wildlife and fish, and if we loose this fight all this good will go down the tube.

For a longer view of the issues, click here.

To see maps and graphs Murkowski does not want you to see, click here.
---
---
---
---
PLEASE CONTRIBUTE TODAY
---
FIGHTING COSTS ALOT. WE NEED YOUR HELP TODAY.